Parents of younger children need to prepare themselves because the children's movie landscape for the rest of 2013 is a desolate wasteland with only small oases scattered (very) few and far between. In fact, if you've already seen Cloudy With a Chance of Meatballs 2 your choices have been reduced by a third.
If you have tweens you may be able to stretch out a few options and if you have teens, well, it promises to be a good season for movies.
I've assembled a list of all the major studio releases scheduled to come out through the end of the year that I think may be appropriate for younger audiences. I've also sorted them generally by age and content.
Kid Movies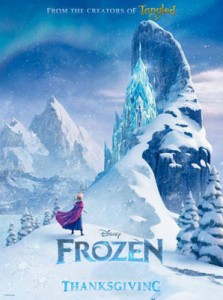 Cloudy With a Chance of Meatballs 2 – PG – September 27
If your brood enjoyed the original then it's safe to say they will also get a kick out of the sequel.
Frozen – Not yet rated, likely PG – November 27
The latest animated film from Disney (not Pixar). The princess, Anna, is already slated to become the next official Disney Princesstm. But don't hold that against it, I think it's going to be a lot of fun.
Walking with Dinosaurs – Not yet rated, likely PG – December 20
Baby dinosaurs, epic journeys. It's like The Land Before Time and Ice Age but without the anthropomorphism – or at least not as much.
Teen Action Adventure Movies
Gravity – PG-13 – October 4
Gravity has been getting massive word of mouth buzz and if you've seen the trailers you can understand why. The director, Alfonso Cuaron (Harry Potter and the Prisoner of Azkaban), has been working on it as obsessively as James Cameron worked on Avatar so it's bound to live up to the hype. It will be intense, so I'm recommending this for teens and up.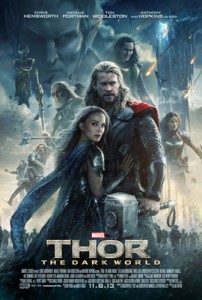 Ender's Game – PG-13 – November 1
This is based on one of my favorite books so I'm really curious if they can pull it off. It looks great and the author, Orson Scott Card, was adamant about no Hollywood meddling like adding unnecessary romance. Unfortunately Card's ugly discriminatory political views, which are not present in the book, have recently spoiled the whole thing for me and I may end up skipping the movie all together.
Thor: The Dark World – Not yet rated, likely PG-13 – November 8
Of all the many Marvel movies that have been flooding theaters in the last few years I find Thor the least engaging. They have the whole operatic overweening pride thing down but I prefer my drama on a more human scale. Still, the Marvel superhero movies are WAY better than the recent DC superhero movies so I would go to see this over a Superman or Batman any day. They're wearing costumes; there should be a sense of fun!
Hunger Games: Catching Fire – PG-13 – November 22
They did a good job adapting the first book and there's no reason to think they won't catch fire with this one as well. (See what I did there?) Oh, and it will be as violent and grim as the first.
The Hobbit: The Desolation of Smaug – Not yet rated, likely PG-13 – December 13
I was pretty annoyed when Peter Jackson decided to split The Hobbit into three movies. Dude needs an editor. However, considering the rambling nature of the story the book could be viewed as several large chunks that were stitched together. And of those chunks, I like the part with Smaug the best. Add points for casting the euphonious Benedict Cumberbatch as the voice of Smaug. Then take away all the points for Jackson making what is essentially a children's story far too violent and gross for younger audiences.
Young Adult General Interest (Comedy/Drama/Etc.)
Romeo and Juliet – PG-13 – October11
A version of Romeo and Juliet written by Downton Abbey creator Julian Fellowes. Let that sink in for a moment. Fellowes is a big fan of the soap opera Coronation Street which makes sense once you watch enough Downton Abbey. Can he bring that same sensibility to the greatest tortured teen romance of all time?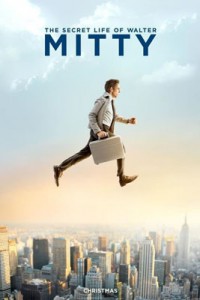 The Book Thief – not yet rated – November 15
A dramatic change of pace for many teenagers. It won't have the broad appeal of the Hunger Games or the historic scope of Romeo and Juliet but it promises to be an engaging story of hope in the middle of World War II.
Great Expectations – PG-13 – November 15
This season is chock-full of classic literature for the screen. It wouldn't necessarily be at the top of my list of movies for young people – it's Dickens' after all, there is some messed up stuff going on – but since many teens will be encountering it as required reading soon enough we might as well get them started.
Saving Mr. Banks – PG-13 – December 13
The story of bringing Mary Poppins to the screen. It's not for kids who are still young enough to want to watch Mary Poppins but for teens who can still remember those days this look into bringing the story to the screen and the real meanings behind the characters should be very entertaining.
Anchorman – not yet rated, likely PG-13 – December 20
Enough time has passed between the original Anchorman and now that very few teenagers will have encountered the original except on DVD. However, there's enough buzz and anticipation around the sequel to draw a significant audience. I don't need to warn you that it's packed with low humor.
The Secret Life of Walter Mitty – Not yet rated – December 25
The idea of James Thurber's short story has been used in many movies but only fully realized once before in the film with Danny Kaye. What I've seen of it so far looks promising and I think it could be a fun holiday adventure. I include it on this list also because it fits with the classic literary adaptation that seems to be a theme in this season's movies.